Blizzard is releasing previews of what to expect when patch 7.2 hits. One of the biggest patches ever, (as far as content goes) 7.2 is going to offer some unique and interesting challenges to help shake-up your gameplay.
ORIGINAL STORY FROM Worldofwarcraft.com
Khadgar is once again going to send us out on a scenario to clear the beaches of Broken Shore and make your way to face off against a dreadlord.
After which, you will arrive at Deliverance Point. This is the base of operations for your new round of storyline with the Armies of Legionfall as you work on Legion Pathfinder Part 2.
You will be completing World Quests in the Broken Shore to get Legionfall War Supplies and rep with the Armies of Legionfall. Legionfall War Supplies are what you will need to construct buildings in Deliverance Point.
There will be a Legionfall Construction Table that will allow you to build different buildings, each providing a different benefit. These are similar to the buildings that were built in each zone in Dreanor in regards to the benefit.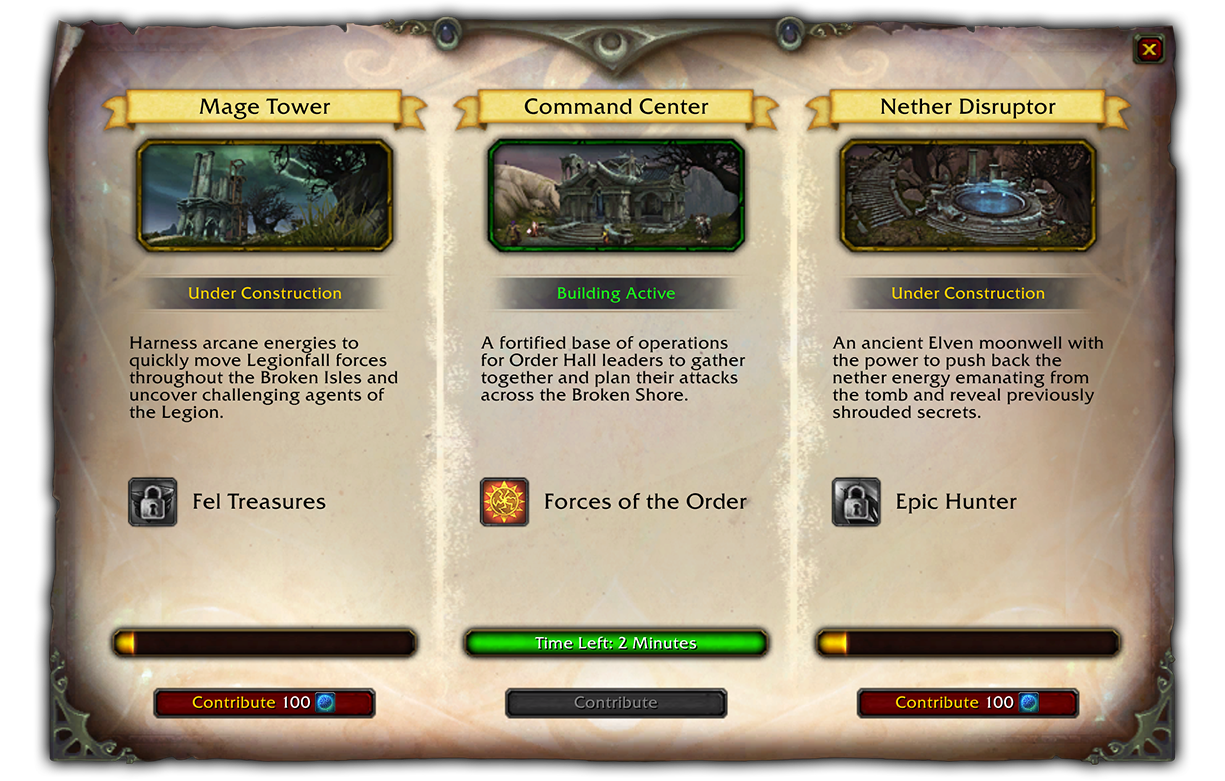 You will continue your Class Hall quest line that get your artifact weapon maxed and new traits made available.
Nethershards are returning and can be used to purchase catch-up gear and chances for higher-item gear as well.
New Dungeon: Cathedral of Eternal Night (where you will get another chance at that dreadlord).
Check out the original article on Worldofwarcraft.com and return here for more info on specifics and wowhead guides.