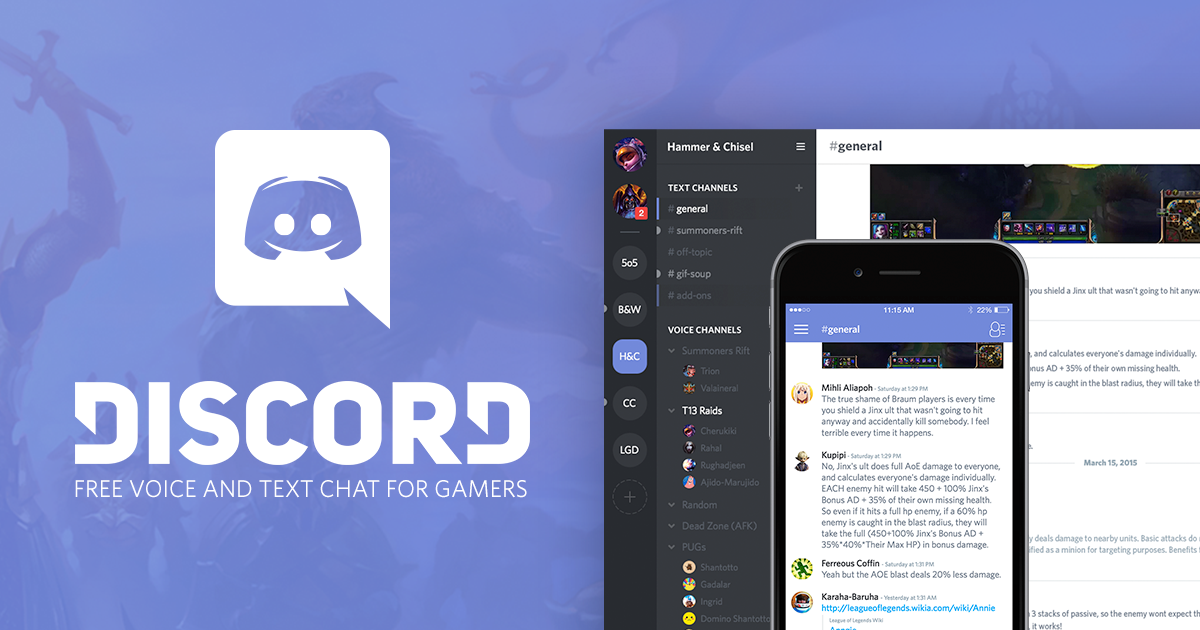 Over the last year we have almost doubled in members and guild activities are at their highest level in months. As such, we have decided to improve our guild communication abilities by switching voice-comms to Discord as well as adding a more flexible text-chat system (for those who can dual-screen). There are voice-comm channels for every activity and the flexibility to add more or temporary channels as well.
To kick off the upgrade to Discord several new events have been planned. Check back for more details in the coming few days. Ventrilo will be off-line on April 3rd. The official hard-launch of new comms will be the following weekend.
Discord can be used from a web browser, but the app works very well. It is also available for smartphones.
To download: https://discordapp.com/download
To join rageofforces server: https://discord.gg/UHdHav9


Last edited by Blackless on Fri Mar 31, 2017 2:57 pm; edited 1 time in total
Even this old guy can figure out how to use it on his tablet.
Sincerely,

Croggen the Cranky, Old Guy
"Get off my lawn!!!"